Massy Stores Bakery – Our daily bread and much more!
At Massy Stores, we believe that only the best is good enough for you. That's why we bake all our in-house breads, cakes and pastries daily, using only the finest and freshest ingredients, for the finest and freshest results!
Blueberry tartlets, apple pie; crème cakes and JJ's Swiss rolls – our signature items read like a galaxy of culinary stars! And while the menu may vary from day to day and store to store, each item is caringly and carefully prepared to ensure you get the best quality and flavour out of every mouthful.
For all other items, please feel free to visit select Massy Stores.
Ordering Options
You can pre-order bakery items via telephone or in person, from any one of the bakeries at Massy Stores. Please note that ALL orders must be given at least (2) two days in advance.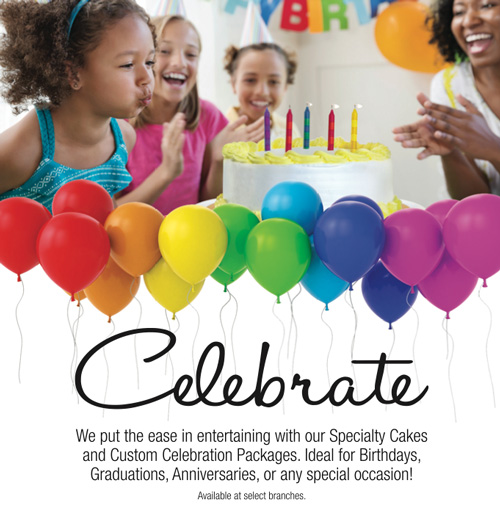 Meat Me at Massy!
Every Massy Deli is a treasure chest of the finest meats in Trinidad and Tobago! Working in partnership with the leading names in T&T's meat industry – Hadco; Mac Foods; Erin Farms and Malabar Farms – we are proud to offer you a wide, high-quality selection of the finest meats, inclusive of Honey Roasted Turkey Breasts; Polish Sausage; Deli Rotisserie Whole Chicken and Salami.
In addition to meats, we're also pleased to offer a wide selection of cheeses and sandwiches.